COLETTE WHITBY, MD, FACS, JOINS BREAST CENTER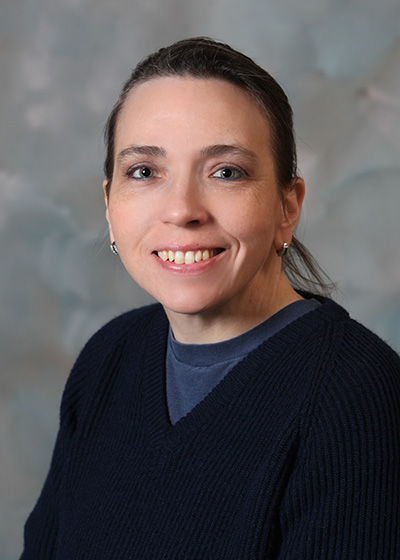 Colette Whitby, MD, FACS, has joined Milford Regional Physician Group (MRPG) and will see patients at Milford Regional's Breast Center, 14 Prospect Street, Milford. She joins Dr. Diana Caragacianu, Physician Assistant Tracy Kuck, and Nurse Practitioner Monique Burchard.
Dr. Whitby comes to MRPG from Sturdy Medical Associates in Attleboro, where she practiced breast and general surgery. Prior to Sturdy, Dr. Whitby worked for Harrington Hospital for eight years, specializing in adult and pediatric general surgery. While at Harrington, she was a cancer liaison physician, instrumental in helping the hospital's cancer center obtain ACS accreditation, and also actively participated in a variety of quality and safety committees.
Dr. Whitby earned her medical degree from Brown University and is board certified in surgery. She completed her internship and residency in general surgery at Rhode Island Hospital and Beth Israel Deaconess Medical Center; and completed her residency in pediatric surgery at Boston Children's Hospital. A native of Woonsocket, R.I., Dr. Whitby currently resides in Uxbridge.
Patients at Milford Regional's nationally accredited Breast Center can expect an individualized, multi-disciplinary team approach for all screening, diagnostic, high-risk evaluation and cancer treatment needs and, when necessary, a seamless collaboration with Dana-Farber/Brigham and Women's Cancer Center at Milford Regional. For more information, please visit: https://www.milfordregional.org/medical-services/womens-health/the-breast-center/
Established in 1992, MRPG is one of the largest physician practice groups in the MetroWest and Blackstone Valley Region. MRPG, along with Milford Regional Medical Center, forms the Milford Regional Healthcare System, and consists of 43 primary care and specialty practices, including over 130 physicians, 82 advanced practitioners and 630 total staff.
Dr. Whitby is currently accepting new patients and can be reached at 508.482.5439.
For more information about MRPG's services, practices and physicians, visit www.milfordregionalphysicians.org, follow us on Facebook @MilfordRegionalPhysicianGroup, or contact our New Patient Liaison at 1-833-GET-MRPG.