Practices
Milford Regional Urogynecology - Franklin
1280 West Central Street
Suite 102, Specialty Practices
Franklin, MA 02038
Phone: 774-462-3380
Fax: 508-473-1027
Mon-Fri, 9am to 5pm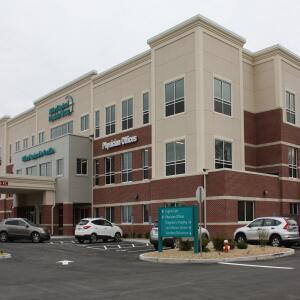 According to the American Urogynecologic Society, one in five people will suffer from a pelvic floor disorder during their lifetime. In fact, one-third of all women and 50 percent of women over the age of 55 are currently affected by a pelvic floor disorder. These conditions are not life threatening; however, if left untreated, they can negatively impact one's lifestyle and potentially lead to additional pelvic floor disorders, and may even cause severe depression.
At Milford Regional Urogynecology, our fellowship-trained urogynecologist, Dr. Diego Illanes, works collaboratively with Nurse Practitioner Erin Foley and their outstanding team of clinicians to provide surgical and non-surgical options to women who suffer from a variety of pelvic floor disorders, including: urinary/fecal incontinence; overactive bladder; pelvic organ prolapse; chronic cystitis; genital fistula; prior mesh surgery; and other pelvic floor conditions.
A variety of treatment options include: pelvic floor physical therapy, biofeedback, bladder and bowel training, pelvic nerve stimulation, pessary implantation, botulinum toxin bladder injections, and vaginal, robotic, and laparoscopic minimally invasive surgery.
Dr. Illanes see patients at Milford Regional Urogynecology, located at 115 Water Street, Suite 105, Milford. As an added convenience, he has satellite offices at 169 W. Main Street, second floor, Hopkinton and 1280 W. Central Street, Suite 102, Franklin.
He is fluent in English, Spanish and Portuguese.
Providers At This Practice