Practices
Northbridge Primary Care
200 Commerce Drive
First Floor
Northbridge, MA 01534
Phone: (508) 731-2575
8:00am to 4:30pm
Please note that our phones are covered by an answering service from 12:00 - 1:00PM during lunchtime.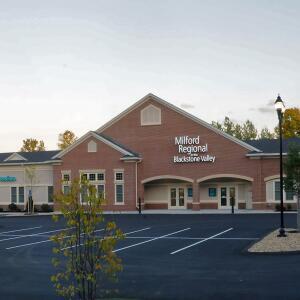 Welcome to Northbridge Primary Care, where we provide primary care to adults in a compassionate and friendly environment. Our clinical staff is highly qualified to provide personal medical care and to refer you to specialists when needed, while maintaining a continuity of care. Please feel free to ask us any questions that are not answered below and to suggest how we can better meet your healthcare needs.
Urgent Care, After Hours and Emergencies
For medical problems after office hours, call our office at 508-731-2575. Out on-call provider will call you back after you leave your message. In a life-threatening emergency, call 911 immediately.
Referrals
On occasion your provider may recommend that you see a specialist. If your insurance company requires that your primary care physician provide a referral, please call our office at least 48 hours before your scheduled appointment with the specialist. This will allow us sufficient time to process the referral.
Insurance
We are providers for most medical insurance plans. Because there are a a wide variety of insurance options, please contact your insurance company directly to make sure your provider accepts your plan. We provide equal access to our patients regardless of source of payment.
If you are insured, please remember to bring your insurance card with you when you visit our office. We must validate your insurance at each visit. Your copayment is due at teh time of your visit. We accept check, Mastercard, Visa, Discover and American Express. If you are uninsured, please visit www.mahealthconnector.org.
Hospital Affiliations
Our primary hospital is Milford Regional Medical Center.
The Milford Regional Physician Group Network of Providers
Northbridge Primary Care is a Milford Regional Physician Group facility. Milford Regional Physician Group is a physicians' practice group serving the healthcare needs of residents in Metrowest and the Blackstone Valley. Our physicians, physician assistants and nurse practitioners practice primary and specialty medicine in office locations within Bellingham, Franklin, Hopedale, Hopkinton, Medway, Mendon, Milford, Northbridge and Upton. For a free guide to our many fine healthcare providers, please call 508-473-1480.
Providers At This Practice