Patrick McSweeney, MD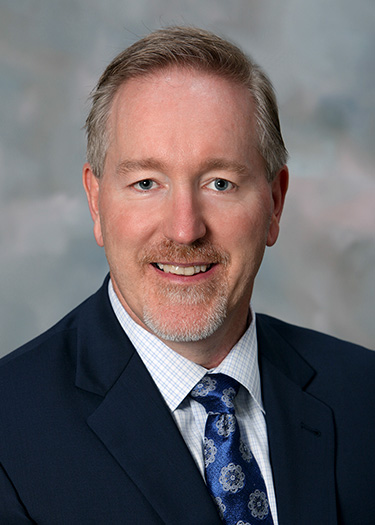 President
Patrick McSweeney, MD, joined Milford Regional Physician Group in 2000. In the years since, he has cared for thousands of patients in his Medway practice, Family Medicine Associates. In September 2019, Dr. McSweeney became President of MRPG. In this role, he is responsible for leadership, strategic planning, and growth and development of the group. A key component in this position is physician recruitment and retention. Dr. McSweeney spends much of his time working collaboratively with physicians to ensure that the group, and the Milford Regional Healthcare System overall, continues to be successful while delivering the highest quality care to patients.
Dr. McSweeney is a member of the senior management team for the Milford Regional Healthcare System and works closely with the system's CEO on strategic decisions. Prior to his appointment as President, he served in numerous leadership roles for our organization, including as MRPG Medical Director for 12 years and a member of the Milford Regional Medical Center Board of Trustees for 9 years. This background as well as his experience working directly with patients helps to inform his decision-making.
Dr. McSweeney graduated from Providence College and earned his medical degree from University of Massachusetts Medical School. He completed the Brown University Family Medicine residency program (at Memorial Hospital of Rhode Island) including serving as chief resident. At the start of his medical career, Dr. McSweeney worked for the Franklin Family Medicine Center as part of the Norwood/Caritas Medical Group.
Combining his leadership abilities with clinical experience, Dr. McSweeney is committed to bringing quality healthcare to the local community. He grew up in Medway, where he lived for many years, until recently moving to Wrentham.