Nancy Jolicoeur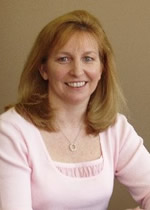 Director of Operations
Nancy has been a member of the Milford Regional Healthcare System since 1987. During that time, she held several leadership positions both at the Hospital and at Milford Regional Physician Group. Nancy participated in the growth of our group from its infancy in 1992 where she supported the Benefits, Employee Relations, and Compensation functions. It was a natural progression for Nancy to join Milford Regional Physician Group in 2002 and develop the Human Resources Department.
In 2007, Nancy became very involved with the overall operations of Milford Regional Physician Group's practice locations. She led the Administrative EMR implementation team and oversaw the billing and coding department, IT department as well as marketing and purchasing departments.
Nancy, reporting to the President, is currently responsible for Physician Recruitment, Lease and Contract Development, Strategic Planning, Office Design Management, as well as Patient Satisfaction and Project Leadership. Nancy serves as Milford Regional Physician Group's Liaison for Partners Community Physicians Organization (PCPO). In this role she is responsible for analyzing, developing, and communicating workflows to assist our offices in meeting quality and efficiency targets and measures.