MRPG Physicians and Practices Recognized by Reader's Choice Awards!
We are proud to announce this year's Reader's Choice Awards, sponsored by Gannett/Gatehouse Media. Every year, Gannett asks its readers to vote for their favorites in healthcare, among dozens of other categories throughout the Boston area and MetroWest region.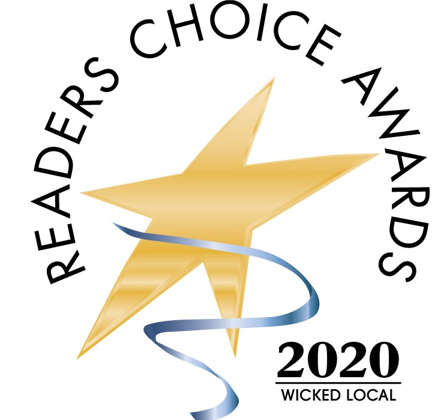 Congratulations to our MRPG physicians and practices included in the 2020 list:
Emmett A. Clemente, MD
Kathryn Cohan, MD
Reynold Dahl, MD
Chantal Dewey, MD, MPH
Carrie DiRamio, MD
Mary J. Lyons, MD
Erika Pommett, DO
Elena E. Smagina, MD
Monica S. Woodward, MD
Blackstone Valley Family Physicians
Community Pediatrics of Medway
Franklin Pediatric & Adolescent Care
Franklin Primary Care
Mendon Internal Medicine
A big thank you and heartfelt appreciation to ALL of our excellent clinicians and staff who show their dedication, compassion and commitment to our patients each and every day.