Practices
Community Pediatrics of Medway
116 Main Street
Medway, MA 02053
Phone: 508-533-6020
Fax: 508-533-6640
M-F: 8am - 4:30pm
S-Su: For Urgent Care Access See Below -

Please note that our phones are covered by an answering service from 11:30-12:30 during lunchtime. While we are open for patient visits during the hours listed above, our phones may be covered by our answering service for the first and last half-hours of our business day. Our office is closed on most major holidays, EXCEPT President's Day (February), Patriot's Day (April), Columbus Day (October), and Thanksgiving Friday (November). On these days, we offer urgent care visits only.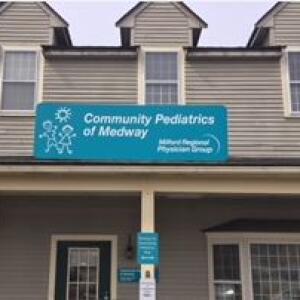 IMPORTANT ANNOUNCEMENT (June 20, 2022): Good news! We are currently awaiting shipment of the Covid vaccine for children under 5 as it was approved this past weekend by the CDC. However, we ask that you do NOT yet call your MRPG pediatrician's office. We will communicate with patients via Patient Gateway with further instructions on how to schedule your child for the 3-dose Pfizer vaccine. Thank you for your patience.
At Community Pediatrics of Medway, we specialize in the care of children from birth to the age of eighteen. The mission of our staff is to know your child personally and to build a strong relationship with your whole family. The care that we give in this office includes well-child care, preventive medicine and the treatment of acute illnesses. Well-child care encompasses regular physical exams, immunizations and monitors your child's growth and development.
In Massachusetts, everyone ages 5 and up, is now eligible to receive the Covid 19 vaccine.
We are recommending that all patients 5 years and older receive the Covid 19 vaccine. If you have questions regarding the Covid 19 vaccine and your child, please call your pediatrician's office. If your child has a history of an allergic reaction to any prior vaccine, please call the office to discuss whether your child should receive the Covid 19 vaccine. To sign your child up for the vaccine, please visit https://vaxfinder.mass.gov/
Weekend Urgent Care, After Hours and Emergencies
We encourage our parents and patients to call during office hours so that we have access to your child's medical record. However, after hours, for emergency calls please call 508-533-6020 and the provider on call will return your call shortly. Urgent Care Visits for Pediatric Patients will be available from 8:30 a.m. – 11:30 a.m.
Saturday Location:
Franklin Pediatrics and Adolescent Care
1280 West Central Street, Suite 201
Franklin, MA
508.541.8000
Sunday Location:
Community Pediatrics of Milford
229 E. Main Street
Milford, MA
508.634.7333
In a life-threatening emergency, call 911 immediately.
Covid Vaccine Information
My child has already had the Covid-19 infection, should they still receive the vaccine?
Yes! There is not enough research to know how long people are immune from Covid 19 after they have an infection, but some early evidence shows that natural immunity may not last very long. People who have gotten sick from covid 19 can still benefit from getting the vaccine.
Where can my child go to receive the vaccine?
The vaccine is available through appointments at the scheduling website: https://www.vaxfinder.mass.gov. If your child is 5 years or older, they can receive the vaccine.
Is the Covid-19 vaccine safe?
Yes! The technology used to make the vaccines has been in development for almost two decades, and was designed to respond quickly to a pandemic such as covid 19. The most common side effects from the vaccines are pain at the injection site, body aches, headache or fever, lasting for a day or two.
Please call the office if you have any other questions, and as always, thank you for entrusting us with the health of your child!
Medical Records
If you need a copy of your medical record, please download our Medical Record Release Form. Print, complete, and return it to Milford Regional Physician Group via mail or fax as indicated on the form.
Insurance
We are providers for most medical insurance plans. Because there are a wide variety of insurance options, please contact your insurance company directly to make sure your doctor accepts your plan. We provide equal access to our patients regardless of the source of payment. If you are insured, please remember to bring your insurance card with you when you visit our office. We must validate your insurance at each visit. Your co-payment is due at the time of your visit. We accept check, Mastercard, Visa, Discover and American Express. If you are uninsured, please visit the Massachusetts Health Connector website.
​Hospital Affiliations
Our primary hospital is Milford Regional Medical Center

The Milford Regional Physician Group Network of Doctors​
Community Pediatrics of Medway is a Milford Regional Physician Group facility. Milford Regional Physician Group is a physicians' practice group serving the healthcare needs of residents in MetroWest and the Blackstone Valley. Our physicians, physician assistants and nurse practitioners practice primary and specialty medicine in office locations within Bellingham, Franklin, Hopedale, Hopkinton, Medway, Mendon, Milford, Northbridge and Upton.
Providers At This Practice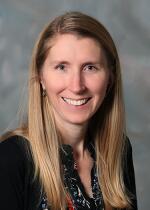 Accepting New Patients
Community Pediatrics of Medway
508-533-6020