Practices
Community Pediatrics of Milford
229 East Main Street
Milford, MA 01757
Phone: 508-634-7333
Fax: 508-482-5436
M-F: 8am - 4:30pm
S: For Urgent Care Access See Below -
Su: For Urgent Care Access, See Below -

Please note that our phones are covered by an answering service from 12:00-1:00 during lunchtime. While we are open for patient visits during the hours listed above, our phones may be covered by our answering service for the first and last half-hours of our business day. Our office is CLOSED on: New Year's Day, Easter, Memorial Day, Fourth of July, Labor Day, Thanksgiving Day, and Christmas Day. We are OPEN on: MLK Day, President's Day, Patriot's Day, Juneteenth, and the Friday after Thanksgiving, offering urgent care visits only from 8:30-11:30am.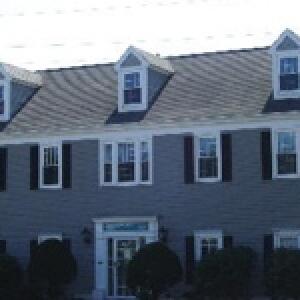 At Community Pediatrics of Milford, we specialize in the care of children from birth to the age of eighteen. The mission of our entire staff is to know your child personally and to build a strong relationship with your whole family. The care that we give in this office includes well-child care, preventive medicine and the treatment of acute illnesses. Well-child care encompasses regular physical exams, immunizations and monitors your child's growth and development. During routine office visits, you are free to discuss your concerns about nutrition, behavior, safety, school performance or other issues. Ideally, well-child care begins with a visit to our office during your pregnancy; however, we welcome first-time visits from children and adolescents of all ages. Adolescence can sometimes be a time filled with unique health concerns and challenges. Teenagers who come to Community Pediatrics of Milford will feel comfortable knowing that our staff care about them and understand their special concerns.
Weekend Urgent Care, After Hours and Emergencies
We encourage our parents and patients to call during office hours so that we have access to your child's medical record. However, after hours, for emergency calls please call 508-634-7333 and the provider on call will return your call shortly. Urgent Care Visits for Pediatric Patients will be available on weekends from 8:30 a.m. – 11:30 a.m.
Saturday Location:
Franklin Pediatrics & Adolescent Care
1280 West Central Street, Suite 201
Franklin, MA
508.541.8000
Sunday Location:
Community Pediatrics of Milford
229 E. Main Street
Milford, MA
508.634.7333
In a life-threatening emergency, call 911 immediately
Referrals
When your child needs to see a specialist and your insurance requires a referral from your pediatrician, please call our office at least 48 hours before the appointment with the specialist. This will allow us sufficient time to process the referral.
Medical Records
If you need a copy of your medical record, please download our Medical Record Release Form. Print, complete, and return it to Milford Regional Physician Group via mail or fax as indicated on the form.
Insurance
We are providers for most medical insurance plans. Because there are a wide variety of insurance options, please contact your insurance company directly to make sure your doctor accepts your plan. We provide equal access to our patients regardless of the source of payment. If you are insured, please remember to bring your insurance card with you when you visit our office. We must validate your insurance at each visit. Your co-payment is due at the time of your visit. We accept check, Mastercard, Visa, Discover and American Express. If you are uninsured, please visit the Massachusetts Health Connector website.
​Hospital Affiliations
Our primary hospital is Milford Regional Medical Center

The Milford Regional Physician Group Network of Doctors​
Community Pediatrics of Milford is a Milford Regional Physician Group facility. Milford Regional Physician Group is a physicians' practice group serving the healthcare needs of residents in MetroWest and the Blackstone Valley. Our physicians, physician assistants and nurse practitioners practice primary and specialty medicine in office locations within Bellingham, Franklin, Hopedale, Hopkinton, Medway, Mendon, Milford, Northbridge and Upton.
Providers At This Practice