Practices
Milford Regional Advanced Heart Disease Clinic
MRMC, 14 Prospect Street
Fourth Floor, Hill Health Center
Milford, MA 01757
Phone: 508-488-1790
Mon-Fri, 9:00am to 5:00pm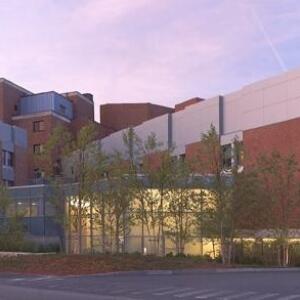 A diagnosis of heart failure may sound frightening or overwhelming, but with proper education, medication, treatment, and healthy lifestyle intervention, patients can often return to a full and enjoyable life.
Patients admitted to the hospital with heart failure will now benefit from a referral to the Milford Regional Advanced Heart Disease Clinic upon discharge. Located on the fourth floor of the Hill Health Center at MRMC, the clinic is led by Christina McCarthy, PA-C, under the direction of Milford Regional Chief of Cardiology Scott L. Brownstein, MD, FACC.
Together with cardiologists, primary care providers, home health, and other medical specialists, the clinic team follows heart failure patients for 30 days after hospitalization to provide close monitoring, education, medication management, and rapid access to treatment. Close collaboration with Brigham and Women's heart failure specialists creates an easy and smooth transition to Boston (if needed) for patients living with this chronic condition, while reducing the risk of hospital readmission.
Tina McCarthy joins Milford Regional with 17 years of cardiovascular and outpatient medicine experience, having spent the last decade at St. Vincent's and UMass Memorial's Heart & Vascular Center in Worcester.
Providers At This Practice