Practices
Milford Regional Neurology
Milford Regional Medical Center
14 Prospect Street, Hill Building
Milford, MA 01757
Phone: (508) 381-5016
M-F: 8:30am - 5pm

Please note that our phones are covered by an answering service from 11:30-12:30 during lunchtime.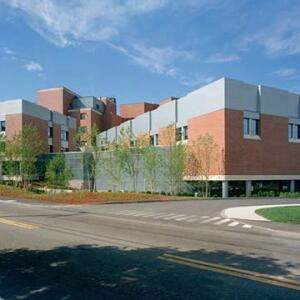 Welcome to Milford Regional Neurology!
We are a comprehensive Neurology clinic that focuses on diagnosis and management of conditions affecting the brain, spinal cord, and peripheral nervous system. We emphasize not only excellence in clinical care, but also clear and empathetic communication with patients and their families. We use a team-based approach along with state-of-the-art neurophysiological and neuroimaging technology to deliver the best in neurological care.
Click here for Q&A with Dr. Elie Sternberg
Spot a Stroke with Dr. Adalia Jun-O'Connell
Our neurologists evaluate, diagnose, and manage many conditions, including but not limited to:
Headache and neuropathic pain
Tremor, Parkinson's and other movement disorders
Seizures and epilepsy
Stroke and neurovascular disease
Neuromuscular disorders and neuropathies
Dementia and cognitive decline
Encephalopathies and disorders of consciousness
Our Clinical Neurophysiology Lab is equipped for:
Outpatient Electroencephalograms (EEG)
Long term, 24-hour EEG monitoring (LTM)
Ambulatory EEG
Nerve conduction studies
Electromyography (EMG)
Evoked potentials
We would be honored to meet you and your family and to help you achieve and maintain brain and nerve health through compassionate neurological health.
Urgent Care, After Hours and Emergencies
After office hours, please call 508-381-5016 and the physician on call will call you back after you leave a message. In a life-threatening emergency, please call 911 immediately.
Medical Records
If you need a copy of your medical record, please download our Medical Record Release Form. Print, complete, and return it to Milford Regional Physician Group via mail or fax as indicated on the form.
Insurance
We are providers for most medical insurance plans. Because there are a wide variety of insurance options, please contact your insurance company directly to make sure your doctor accepts your plan. We provide equal access to our patients regardless of the source of payment. If you are insured, please remember to bring your insurnace card with you when you visit our office. We must validate your insurance at each visit. Your co-payment is due at the time of your visit. We accept check, Mastercard, Visa, Discover, and American Express. If you are uninsured, please visit Massachusetts Health Connector website.
Hospital Affiliations
Our primary hospital is Milford Regional Medical Center.
The Milford Regional Physician Group Network of Doctors
Milford Regional Neurology is a Milford Regional Physician Group facility. Milford Regional Physician Group is a physicians' practice group serving the healthcare needs of residents in Metrowest and the Blackstone Valley. Our physicians, physician assistants, and nurse practitioners practice primary and specialty medicine in office locations within Bellingham, Franklin, Hopedale, Hopkinton, Medway, Mendon, Milford, Northbridge, and Upton. For a free guide to our many fine healthcare providers, please call 508-473-1480.
Providers At This Practice