Practices
Milford Regional Orthopedics - Franklin
1280 W. Central Street
Franklin, MA 02038
Phone: (774) 462-3345
Fax: (508) 381-0612 (Milford)
M-F: 8:30am - 5pm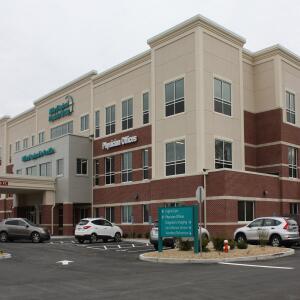 After Hours and Emergencies
After office hours, please call the MRMC main number at 508 473-1190 and ask to page the physician on call. In a life-threatening emergency, please call 911 immediately.
Medical Records
If you need a copy of your medical record, please download our Medical Record Release Form. Print, complete, and return it to Milford Regional Physician Group via mail or fax as indicated on the form.
Insurance
We are providers for most medical insurance plans. Because there are a wide variety of insurance options, please contact your insurance company directly to make sure your doctor accepts your plan. We provide equal access to our patients regardless of the source of payment. If you are insured, please remember to bring your insurnace card with you when you visit our office. We must validate your insurance at each visit. Your co-payment is due at the time of your visit. We accept check, Mastercard, Visa, Discover, and American Express. If you are uninsured, please visit Massachusetts Health Connector website.
Hospital Affiliations
Our primary hospital is Milford Regional Medical Center.
The Milford Regional Physician Group Network of Doctors
Milford Regional Orthopedics is a Milford Regional Physician Group facility. Milford Regional Physician Group is a physicians' practice group serving the healthcare needs of residents in Metrowest and the Blackstone Valley. Our physicians, physician assistants, and nurse practitioners practice primary and specialty medicine in office locations within Bellingham, Franklin, Hopedale, Hopkinton, Medway, Mendon, Milford, Northbridge, and Upton. For a free guide to our many fine healthcare providers, please call 508-473-1480.
Providers At This Practice