Practices
Milford Regional Urogynecology - Milford
115 Water Street, Suite 105
Milford, MA 01757
Phone: (774) 462-3380
Fax: (508) 473-1027
M-F: 8:30am - 5pm

Please note that our phones are covered by an answering service from 11:30-12:30 during lunchtime.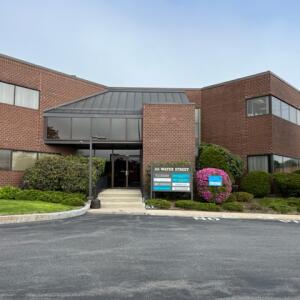 According to the American Urogynecologic Society, one in five people will suffer from a pelvic floor disorder during their lifetime. In fact, one-third of all women and 50 percent of women over the age of 55 are currently affected by a pelvic floor disorder. These conditions are not life threatening; however, if left untreated, they can negatively impact one's lifestyle and potentially lead to additional pelvic floor disorders, and may even cause severe depression.
At Milford Regional Urogynecology, Dr. Illanes offers a variety of non-surgical and surgical options to treat the individual needs of each patient. His special interest includes conservative management/pelvic floor physical therapy, vaginal, robotic, laparoscopic, and minimally invasive surgery, and several office procedures for the treatment of incontinence, prolapse, and pelvic floor disorders to improve quality of life for our patients. As a specialist in pelvic floor disorders (PFD), Dr. Illanes diagnoses and treats patients with a variety of conditions, including: urinary incontinence, overactive bladder, and pelvic organ prolapse, among others. These are fairly common conditions that affect both men and women of all ages. Unfortunately, it is vastly undertreated, leaving millions to struggle with life altering symptoms that can be addressed with appropriate medical treatment.
Click here to listen to Dr. Illanes discuss the facts about female urinary incontinence.
Dr. Illanes see patients at Milford Regional Urogynecology, located at 115 Water Street, Suite 105, Milford. As an added convenience, he has satellite offices at 169 W. Main Street, second floor, Hopkinton and 1280 W. Central Street, Suite 102, Franklin.
Dr. Illanes is fluent in English, Spanish and Portuguese.
Providers At This Practice