Practices
Rheumatology Associates
100 Medway Road, Suite 101
Milford, MA 01757
Phone: 508-634-6825
Fax: 508-634-6829
M: 8am - 5pm
Tu: 7am - 4:45pm
W: 8am - 4:45pm
Th-F: 8am - 5pm
S-Su: Closed - Closed

Please note that our phones are covered by an answering service from 11:30-12:30 during lunchtime. Also, while we are open for patient visits during the hours listed above, our phones may be covered by our answering service for the first and last half-hours of our business day. Our office is closed on most major holidays.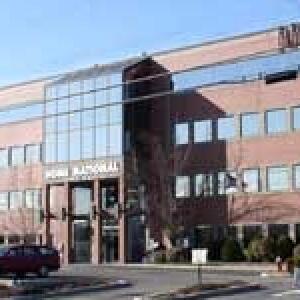 Welcome to Rheumatology Associates. We are board-certified physicians, specializing in the diagnosis and treatment of autoimmune diseases and disorders of the musculoskeletal system. Such conditions include, but are not limited to, rheumatoid arthritis, lupus, Sjogren's syndrome, scleroderma, psoriatic arthritis, osteoarthritis, and gout. We manage soft tissue injuries such as tendonitis and bursitis and also assist primary care physicians in the diagnosis and management of fibromyalgia.

Urgent Care, After Hours and Emergencies
For urgent medical problems after hours, please call 508-634-6825. Our answering service will contact the on-call provider, who will return your call. If you have a life threatening emergency, call 911 or proceed to your local emergency room.
Medical Records
If you need a copy of your medical record, please download our Medical Record Release Form. Print, complete, and return it to Milford Regional Physician Group via mail or fax as indicated on the form.
Insurance
We are providers for most medical insurance plans. Because there are a wide variety of insurance options, please contact your insurance company directly to make sure your doctor accepts your plan. We provide equal access to our patients regardless of the source of payment.
If you are insured, please remember to bring your insurance card with you when you visit our office. We must validate your insurance at each visit. Your co-payment is due at the time of your visit. We accept check, Mastercard, Visa, Discover and American Express. If you are uninsured, please visit the Massachusetts Health Connector website.
Patient Education
As a patient, it is crucial that you understand your medical condition as well as related procedures and treatment. To help patients recall and fully understand information that your Milford Regional Physician Group provider shared with you during a visit, we have created short patient education videos. Please click on the topic that you are interested in below, you will be connected to another website to access the video. For more videos by Milford Regional Physician Group providers, you may visit our Patient Education page.
Methotrexate Therapy- Bonnie Bidinger, MD

​Hospital Affiliations
Our primary hospital is Milford Regional Medical Center
Providers At This Practice