Practices
Travel Medicine Service
Milford Regional Medical Center
14 Prospect Street, 3rd floor, Infectious Diseases
Milford, MA 01757
Phone: 508-902-9751
Mon-Fri, BY APPOINTMENT ONLY, FOUR WEEKS PRIOR TO TRAVEL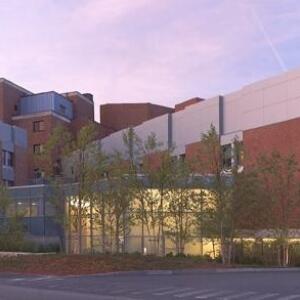 Patients can now prepare themselves for the rigors of their upcoming trip by visiting the new Travel Medicine Service at Milford Regional Medical Center.
Based in the Infectious Diseases department on the third floor at MRMC, the Travel Medicine Service provides counseling, medication, and vaccinations to adults planning foreign travel for school, business, or pleasure. Consultations are by appointment only, four weeks PRIOR to travel.
Immunizations:
Hepatitis A Measles-Mumps-Rubella
Hepatitis B Typhoid
Influenza Meningitis
Japanese Encephalitis Yellow Fever
Consultative Services:
-Country-specific travel advice
-Safe food and water suggestions
-Education on travel illness and injury prevention
-Jet lag and high altitude information
-Anti-diarrheal, anti-malarial and altitude sickness, including prescriptions
-Malaria prevention strategies
Insurance/payment:
IMPORTANT: Please note that health insurance providers do NOT typically cover travel medicine vaccinations and related services. Patients should be aware that payment is due in full at the time of service.
However, post-travel evaluation and treatment is also available through this service for those who may have encountered medical problems DURING or AFTER travel. If this is the case, patients may need a referral, as it would likely be covered by insurance if the patient is now ill. Travelers should check with their insurance company prior to scheduling an appointment.
For more information and to schedule an appointment, contact the Travel Medicine Service at 508.902.9751
For important information about worldwide travel alerts and tips for traveling abroad, visit: cdc.gov/travel.
To watch a video about creating your Healthy Travel Checklist, see below:
To watch a video about measles and international travel, see below:
To watch a video about Healthy Travel Habits, see below:
Providers At This Practice