Practices
Hospitalist Program
14 Prospect Street
Milford, MA 01757
Phone: 508-473-1190
Fax: 508-482-5416
Hours of operation are 24 hours a day 7 days a week.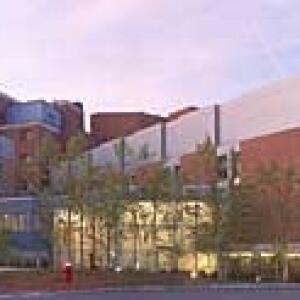 If you are a patient of one of our primary care physicians, in most cases you will be cared for by a hospitalist when you are admitted to the hospital.
Traditionally, when you are admitted to the hospital, your primary care physician (PCP) monitors and directs your care. Your PCP typically visits you early in the morning or late in the afternoon, leaving orders for your care with the hospital staff. During the day, if changes are necessary to your treatment plan, the hospital staff contacts your physician to write new orders. The "hospitalist" program of Milford Regional Physician Group changes the way our patients receive care while at Milford Regional Medical Center. Under this new program, a hospitalist will care for you on behalf of your PCP. A hospitalist is a fully licensed internist who specializes in the care of patients during their stay at the hospital. The hospitalist does not replace your PCP, but instead works closely with him or her to coordinate your care.

FAQ
What does this mean for my care in the hospital?
The hospitalist can make on-the-spot decisions about your care, follow up on test results right away and modify your treatment plan immediately instead of waiting until your PCP can be reached by the hospital staff. The results can mean a shorter hospital stay for you.
Will my PCP still be involved?
Your doctor will always know what is being done to care for you. The hospitalist will continually update your doctor about your treatment plan and your progress. Once you are discharged from the hospital, you will return to your PCP for your medical care.
Insurance
We are providers for most medical insurance plans. Because there are a wide variety of insurance options, please contact your insurance company directly to make sure your doctor accepts your plan. We provide equal access to our patients regardless of the source of payment.
If you are insured, please remember to bring your insurance card with you when you visit our office. We must validate your insurance at each visit. Your co-payment is due at the time of your visit. We accept check, Mastercard, Visa, Discover and American Express. If you are uninsured, please visit the Massachusetts Health Connector website.

​Hospital Affiliations
Our primary hospital is Milford Regional Medical Center
Providers At This Practice